Accommodation
Are you looking for a friendly, affordable and comfortable hotel in a pleasant environment in Toulouse ?
Welcome to the Alizé Hotel !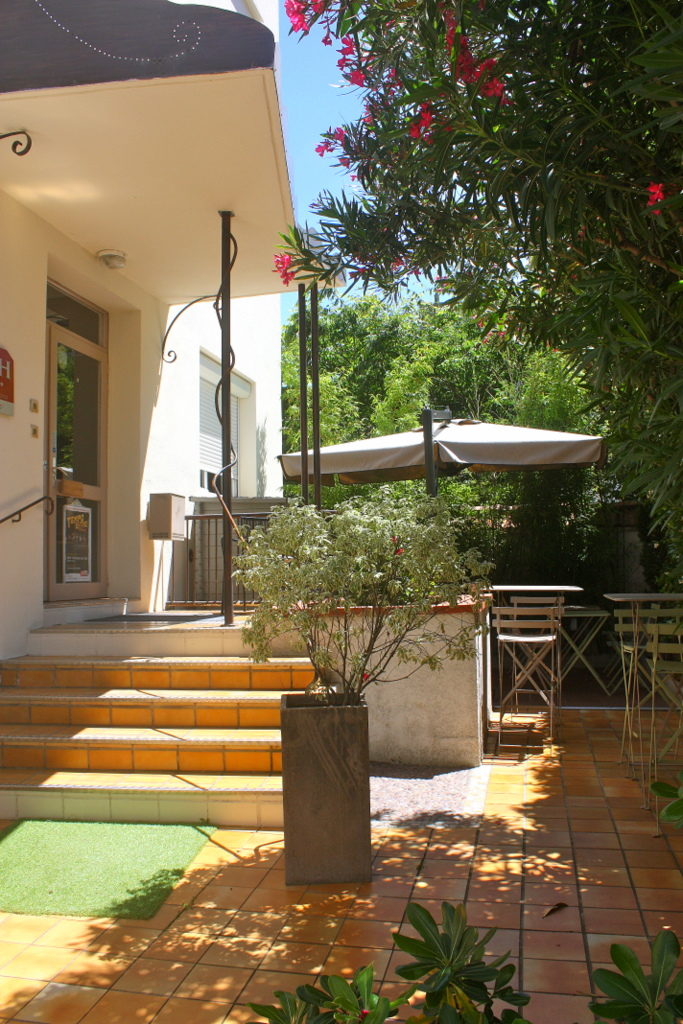 Located in a picturesque area called "les Minimes" , typical of Toulouse, where the famous singer and poet Claude Nougaro grew up, this non smoking hotel offers 17 clean and comfortable rooms.
The warm welcome and service of Christophe LUCQUIN and Bertrand GILLES will ensure you have a very pleasant stay.
Tailored to business requirements as well as leisure activities, the Alizé Hotel is a quiet oasis in the heart of Toulouse.
The hotel is perfectly located :
10 minutes from the Matabiau train station (using the Metro – Line B) as well as from the Toulouse-Blagnac airport (using the Toulouse ring road).
The nearby Metro station "Minimes – Claude Nougaro" will provide fast and convenient access to the historic centre of Toulouse as well as to the various business venues in the core of the City Centre.
Services
Reception is open :
from 7 a.m. to 10 p.m. on week days,
from 8 a.m. to 10 p.m. during week-ends and public holidays
Breakfast will be served :
from 7 a.m. to 10 a.m. on week days,
from 8 a.m. to 11 a.m. during week-ends and public holidays
Languages spoken : English, Spanish, French
Also available :
Free access to computer in the lobby (free email and internet access via ADSL)
Photocopier, fax, printer
WIFI wireless Internet access in all the rooms
Local, national and international press
Ironing board and iron
Shoe shine machine
Rates – Reservations
Rates at night
2018
Standard Single
(Sleeps 1)
Standard
(Sleeps 1 or 2)
Standard Double
(Sleeps 2 or 3)
Family Room
(Sleeps 3 or 4)
1 weekday night
(Mon-Tue-Wed-Thu)
60 €
66 €
76 €
82 €
1 weekend night
(Fri-Sat-Sun)
55 €
61 €
71 €
77 €
Breakfast per person + 7 €
Method of payment:
Payment card or Cash
For any request for information or availabilities, please fill in and send the attached form. We will respond under the shortest possible delays
(If you want to book a room on-line or check for avaibilities, please fill in and send the attached form. Please note advance payment is handled by a fully secure process)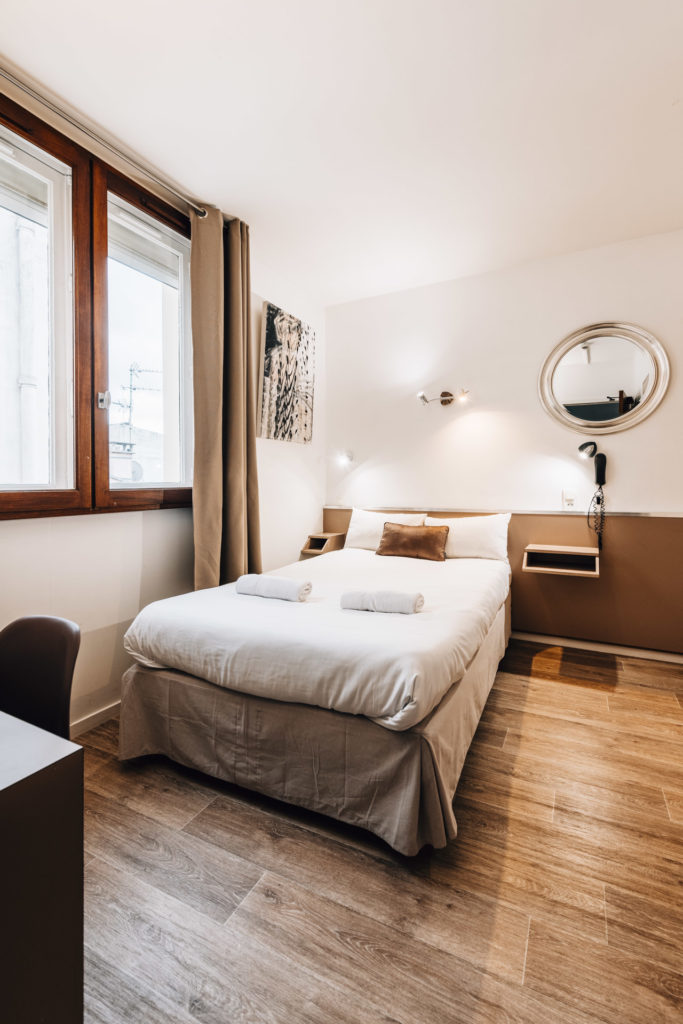 Overnight stopover
The Alizé Hotel proposes you two kinds of stopovers :(night + evening meal (without beverage) + breakfast) with one of our partner restaurants Le Pavé des Minimes :
Stopover Discovery Menu at 79.50 euros, with appetizer + course or course + desert.
With welcoming kir
Stopover Gourmet Menu at 84.50 euros, with appetizer + course + desert.
With welcoming kir and coffee
Directions
17 rue Baqué 31200 TOULOUSE
hotel-alize-toulouse@wanadoo.fr
Tel. : +33(0)5 61 47 45 15
Directions from the airport :
Take the first motorway towards Toulouse for 2 kms
Stay on the right lane and take the junction signposted towards Bordeaux/Albi for 2 kms
At the end of the second motorway keep going straight ahead towards Bordeaux/Albi until you reach a roundabout, (do not take the direction signposted to Toulouse Centre ),then follow « Les Minimes » straight on (above the ring road) . See « Going to Les Minimes » below.
Going to « Les Minimes » : Follow the 'Les Minimes' directions at the next 3 junctions.
At the roundabout called « La Barrière de Paris », facing the supermarket Casino, turn right on the Avenue des Minimes towards the City Centre.
Rue Baqué starts at n° 118 of the Avenue des Minimes
Coming from the Matabiau train station :
Metro Line B – Station 'Les Minimes – Claude Nougaro'
Toulouse
Should you wish to visit Toulouse or enjoy an evening out, the Alizé Hotel staff will be happy to advise you according to your tastes and requirements. Maps of Toulouse and its surroundings, as well as lists of restaurants and shows are available at the reception desk.
Historically named the "Pink City" (due to the colour of its brick walls and red tiled roofs) or the "City of Violets" (referring to the abundance of these blooms growing throughout the region), Toulouse boasts a world renowned Aeronautics and Space Industry; it is the base for many high tech companies and second only to Paris as the most important university city in France.
Toulouse is a dynamic city offering a wide range of cultural, sporting and historical experiences and is the perfect place to celebrate your special events.